Your Inbox
Your inbox will show all your unread messages from all your connected services.
When you click on a message, you will see further details, as well as common options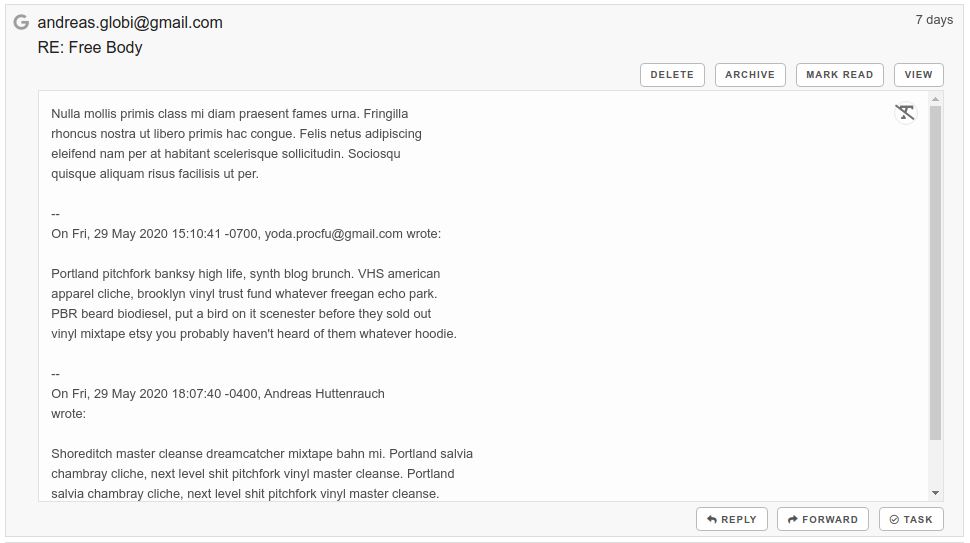 From here, you can easily reply, archive the message, mark the message read, etc.
The available options will depend on the service that the message came from.
All messages have a VIEW button which will take you to the message or conversation in the source service (GMail, Slack, etc).
To act on multiple messages at once, you can drag-select them and then click the appropriate action button.

Email messages will give you the option of toggling between the plain text and rich text HTML views.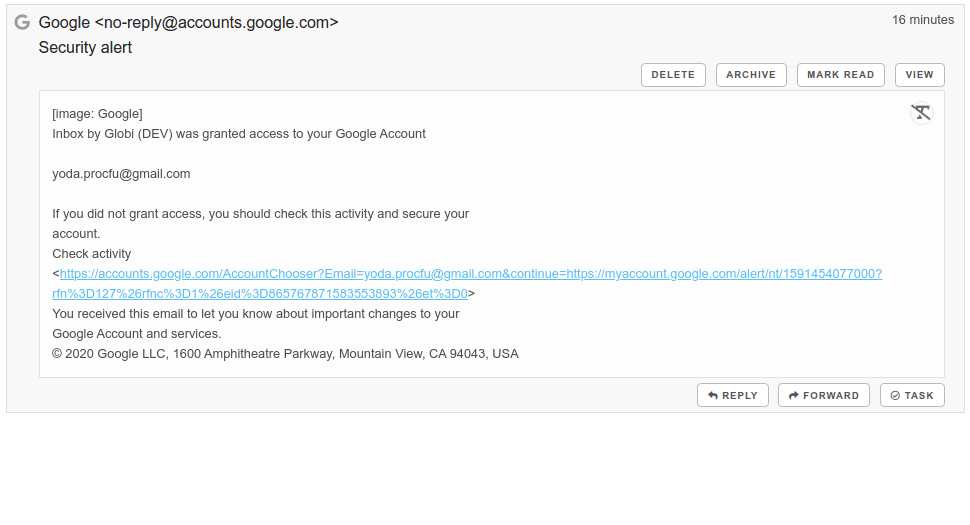 Note that images are not displayed to prevent tracking pixels from tracking you.